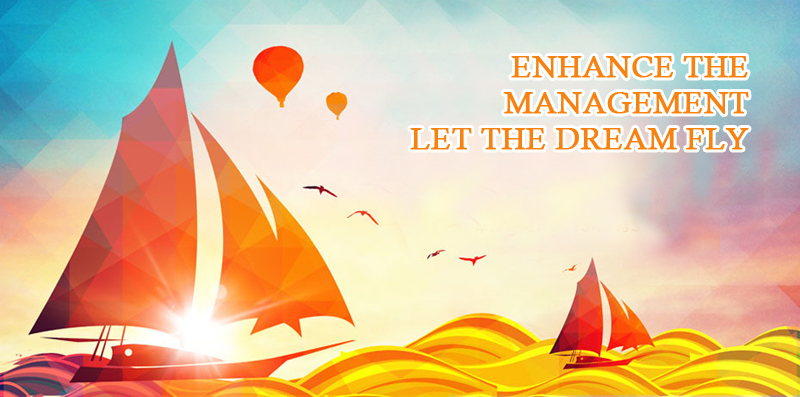 Management innovation , reform and innovation is the driving force and source of enterprise development, follow the beaten track will be backward elimination , rest on its laurels will remain stagnant , only adhere to independent innovation , dare be a person first , in order to break a path of development . History of Oriental Group over the years is a surge high and sweep forward innovation movement , it is the main engine of reform , innovation and development .
As early as 2008 , the chairman He Jinlong look far ahead from a high plane , from the long-term development perspective, spared no expense , hired experts group enterprise management Consultants Ltd., into the group, the time of half an year , after careful investigation , to determine the " development of strategic positioning and development planning of Yu Lindong " , established the organization system , defines the functions and work standards , a clear division of labor , formulated the " human resource management system " , " financial management system " , " marketing management " and other rules and regulations , clear responsibilities and business processes, to enable enterprises to achieve mechanism innovation , process reengineering , controlled reasonably , regulating the operation of the objective .
After the eastern group the efforts of all staff , the company in the industry of entrepreneurship , management innovation , system innovation , brand innovation , talent innovation has achieved a qualitative leap . In future development, we will be based on the actual situation , the company keeps pace with the times , innovation, striving to be first-class enterprise .